There's been such a big trend towards ginormous oversized luggage purses the last couple of years, which I've never quite understood. My posture is worse enough already; I don't need twenty extra pounds on my shoulder. That's where the trusty ole cluth comes in! It's positively amazing how much you can stuff into these things. I think I have a particular talent for meticulously stacking things to best utilize small spaces. It's probably from all the practice of cramming the contents of my bathroom into TSA-approved one quart plastic ziplock bags for the plane. Here are some fun clutches that caught my eye. Diane von Furstenberg "Hayworth CEO Clutch"
shopbop.com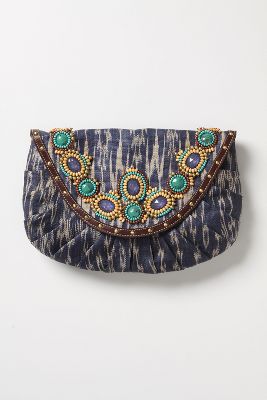 I've been keeping my eye on this one for a while now! "Batavia Clutch"
anthropologie.com